Search
Globant University represents the vision of
career development at Globant!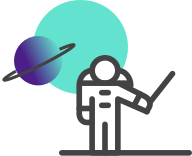 We empower you to be the owner of your career: be the protagonist, choose your path and nurture your skill set!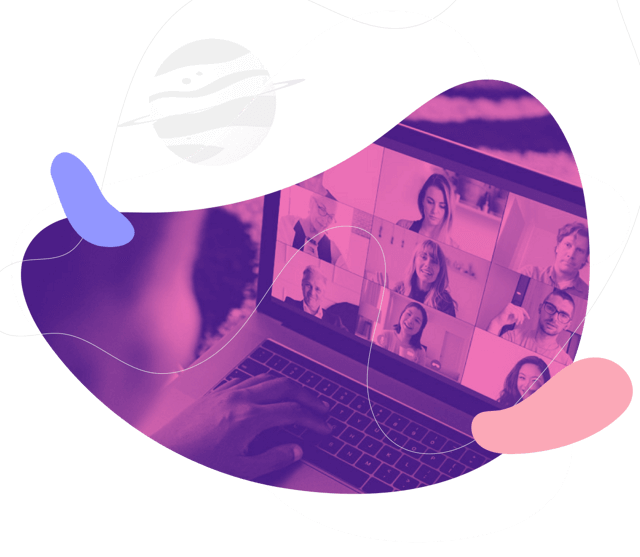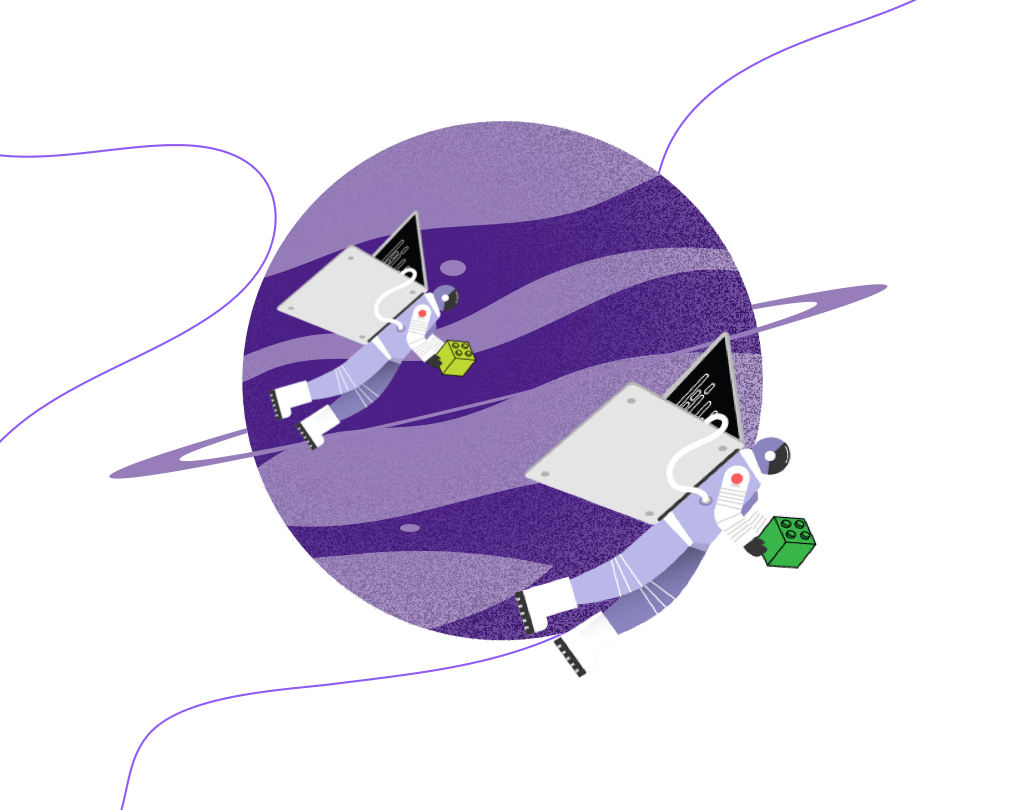 We want to inspire and assist you towards the path of self-improvement and assisted collaboration.
We accompany you end to end, integrating learning experiences and opportunities, and different professional challenges to accelerate career development in both knowledge and experience. We empower you to be the owner of your career: be the protagonist, choose your path and nurture your skill sets!
Explore our 2 main tools to boost your career:
My Growth platform, available within Glow, offers you different functionalities to help you manage your career path.
Is based on a new Talent Model that will allow you to build your profile on specific areas of expertise called Working Ecosystems, increasing guidance and alignment on career path opportunities.
MyGrowth is already available for: Business and QC analysts, Java, Web UI, .Net, Android, IOS Mobile, PHP, Python, and Salesforce Developers.
Stay tuned to discover more about new learning paths.
Key benefits of using MyGrowth:
Keep a validated professional profile
Gain clarity in your career path
Track your growth
Stay alert to available opportunities
Keep better track of project assignments
---
FAQ's
Have you got any questions? You are in the right place! Dive into our most frequently asked questions and learn how My Growth helps you build your career and shape your future.
Which working ecosystems are currently available ?
Business and QC analysts, Java, Web UI, .Net, Android, IOS Mobile, PHP, Python, and Salesforce Developers. However, we are continually growing and will soon be launching more.
I can't find MyGrowth in Glow; what's going on?
This could happen because your working ecosystem is not available yet. We will keep you posted on the updates of the next roll-outs.
Is there a video demo I can access?
Demo: https://drive.google.com/file/d/1A-6nBJsjyTQeI5D6QFJsEmwShTyFQhTb/view
What does the MyGrowth profile card include?
Full name
Pic
Position
Family group
Location
Email
Main working ecosystem
Who creates my profile?
You will build your profile by identifying skills and expertise level. This is called Self-Endorsement.
Will someone validate my profile?
Yes! Your profile will be validated by either your mentor or your leader.
How do I create a "Self-Endorsement"?
You will start by rating your capabilities according to your position. You will be able to set the level of expertise you have for each of those capabilities that are required for the position you are currently in. This is called your "Capability Self-Endorsement."
What is a capability?
At Globant, we consider "capabilities" to be the most abstract and high-level skills that all working ecosystems have within a position. They are related to your capacity to solve problems and are subdivided into more specific areas and subjects.
How do I determine my level of expertise for each capability?
To rate each of the subjects that make up a capability, you will need to determine your proficiency level by rating according to Globant's Talent Model scale:
Can not perform
Can perform with supervision
Can perform with limited supervision
Can perform without supervision
Can teach others
I'm done with my "Self-Endorsement." What's next?
After completing your self-endorsement, you are all set with the onboarding process. On MyGrowth landing page, you will find your first assigned mission to start improving your skills and career path right away!
What is a Mission?
Based on opportunities detected, you will receive access to a set of Missions. Each mission offers challenges for you to acquire new skills, gain badges, and reach new levels, furthering your growth and development.
Where do I access mentoring information within MyGrowth?
On the main menu, just click on the "Mentoring" tab to access your mentoring Dashboard, containing all your mentees' ongoing and finished missions.
Where can I see the individual information of each mentee?
In the "Mentoring" section you will find individual profile cards for each of your mentees where you can follow up on their progress.
What is the purpose of the mentoring missions?
Each mission is a personalized opportunity to improve based on your mentees's detected skill gaps within their main working ecosystem.
How do I create a mission?
Just click on the "Create New Mission" button at the top-right corner of your screen and complete the mission creation. Once completed, it will be automatically delivered and listed on your mentee's mission cloud.
What does the mission creation form include?
Title and description to better understand the mission.
Skills that will be worked on during the mission.
Useful links to help your mentee with material (not mandatory).
What is the difference between "Suggested skills" and "Skills to Improve"?
Suggested skills are based on your mentee's gaps detected by Albertha, featuring up to 10 skills. The remaining skills will be presented as "Skills to Improve" and are not based on gaps; they just show what skills your mentee is lacks in general.
What are "Suggested Missions"?
These are missions already created by other mentors that match the skills that your mentee needs to work on. Using a suggested mission will help you save time and make sure your Glober starts improving right away. Once you assign a suggested mission, it will automatically show in your mentee's mission cloud.
What happens when my mentee completes a mission?
Once your mentee closes a mission, you will receive a feedback request from BetterMe that will include all the skills that were worked on during the mission. Once added in BetterMe you can select those skills you would like to endorse.
How can I help my team grow professionally with this tool?
Ensure each Glober on your team has a mentor assigned and is receiving feedback on time.
Motivate your team to take advantage of these functionalities to accelerate their career growth.
Where can I find more information?
Visit the Leadership site to gain a complete understanding of MyGrowth.
We have become a collaborative learning concept to increase a culture of continuous learning.
How does Campus work?
Campus, as a hub platform, represents a vision: boost a culture of continuous learning. Our purpose is to design and develop tools and programs for you to explore and experiment with the main objective of continued growth on your career path. Campus is available for all Globers.
Benefits of using Campus:
Discover learning maps co-created with our experts based on Globant's Talent Models, where you can find insightful content from various external and internal sources all in one place.
Access self-paced learning multi-modalities.
Track your progress on the "My Achievement" section.
Enjoy reskilling (learn a new skill) and upskilling (upgrade a skill already known) with different learning opportunities and training.
Get organized through our events calendar.
---
FAQ's
Have you got any questions? You are in the right place! Dive into our most frequently asked questions and learn how Campus helps you build your career and shape your future.
How does the Campus and My Growth integrate?
As part of Globant University suite, both are based on giving you the opportunity of being ready to grow in your position, in your career, and within the company. MyGrowth will allow you to see where you are, and where you want to go with your career, while Campus will become your ready, set, go place to get fully immersed in developing skills needed through the learning process. Both of them also use the same "language": careers organized by working ecosystem, capabilities, and skills.
In a nutshell, integration with MyGrowth adds up to:
Complete training on the catalog and endorse a skill on your Working Ecosystem if this is already active.
Create a mission on MyGrowth choosing resources for the whole repository at Campus (Catalogue and Learning Map section)
Enrolling in a training on the catalog will trigger, optionally, a mission on MG.
How do Campus and Staffing integrate?
Your achievements section will be available to the Staffing team.
How do I dive into the different learning opportunities?
Easy! We have designed specific Learning Maps that will show all learning opportunities from our repository, organized by the key skills of each technology, specialty, or branch of knowledge. This section is aimed at giving you a learning experience in the flow of work.
What is the difference between Career Path and Learning Map?
A Career Path defines the step-by-step to growth in Globant, and you can find it at MyGrowth, a Learning Map found in Campus, which is an organized and suggested road to develop skills through learning.
A Career Path implies learning, meaningful conversations with peers, teams, and leaders, and practicing your skills in your daily work. Learning Maps are focused on the educational part of career development.
We invite you to think of Campus as a place to explore in a non-linear way and explore based on your interests.
Who selects the learning experiences that are offered?
All the resources you find have been selected by Tech Managers, Directors, and even some Studio Partners to give you a high-quality repository combining Globant's content and external content all in just one place.
How do I choose the best training for me?
To this end, we have created a Training Catalog that will help you identify the best learning experiences that match the different skills you wish to develop at Globant: technical, soft skills (Talent Manifesto), leadership, agile, language, and diversity.
Who creates the training material available?
All content has been carefully created by special teams that are part of our Studios or our corporate learning programs. Learning experiences are designed out of the flow of work, so make sure you take your time and focus on choosing the right option.
What types of training can I find?
You will be able to find three types of training to help you organize your learning agenda:
Calendarized: live sessions, webinars, and workshops.
Self-paced: training that you can take any time at your own pace.
Blended: a combination of both.
Which Learning Programs are using the Campus catalog right now?
Here is the complete list of current Learning Programs, but there are many more to come shortly!
Academies
Bootcamps
LeAP
SDF Trainings
Cobra Kai Trainings
Language Programs
Other Capacity Training
Diversity and Inclusion Learning Program
Sales and Branding Trainings
Security Trainings
Upcoming: PM/TL Maturity Program, Studio, Account, and Staff Areas training.
What's next?
Soon you will be able to enjoy the following enhancements:
A new UX wireframe
More filters on catalog
More integrations with Staffing and My Growth
Integration with BetterMe
More content from Studios, TDC, and Accounts
Features for social and collaborative learning
Self Learning Micro - Certifications
Gamification features
Evolution of Learning Paths